Many of our services are covered under public and/or private insurance companies. Please check with your insurance company to ensure you have coverage for the service you are interested in.
We offer direct billing to the following providers: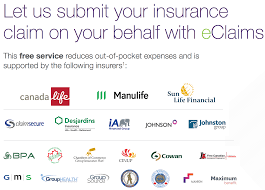 Insurance policies vary greatly. Please contact your insurance provider directly, and inquire about the following:
If you have coverage for selected treatment
If you require a doctor's referral
What your yearly limit is ($)
What percentage they cover per visit (usually 80%-90%) - note: you will be asked to pay the deductible and/or co-pay after each visit.
The maximum they will pay per visit - although your plan may pay "80%", there may be fee guidelines and "customary" rates that they go by


Should you suffer a workplace injury, WCB Benefits cover 100% of costs for Athletic Therapy services upon approval of your claim. Once you have a claim number your initial assessment is automatically covered - no other prior approval required.
Contact us for more information about Athletic Therapy coverage under your WCB claim.

If you are injured in a motor vehicle accident (MVA) - as a driver, passenger, or pedestrian - MPI's Personal Injury Protection Plan (PIPP) pays for medical treatment that contributes to your recovery and rehabilitation - including 100% coverage of costs for your Athletic Therapy assessment and treatments.
Contact us for more information about the Athletic Therapy coverage you are entitled to under your MPI claim.