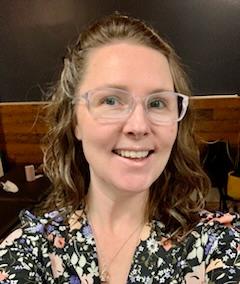 Evelyn Ashton, CAT(C), Dip.O.M.P., Dip.Sc.O, GTT
Evelyn graduated from the University of Winnipeg in 2009 with a Bachelor of Science, majoring in Applied Health and Kinesiology. After graduation, Evelyn was certified as an Athletic Therapist holding the designation of CAT(c).
After a few years as an athletic therapist, Evelyn enrolled in the Canadian College of Osteopathy's Osteopathic Manual Therapist program (D.O.M.P.). Following a rigorous five-year program, including a thesis, Evelyn graduated with a D.Sc.O and D.O.M.P. Her thesis, "The Effects of Global Osteopathic Treatment on Active Individuals' Balance," won the William Garner Sutherland Award for furthering clinical Osteopathy.
Evelyn's Love for education with a holistic viewpoint brought her to become certified in Advanced Gokavi Transverse technique (GTT). GTT uses acupuncture needles to release tight muscles and trigger points. It is an effective treatment for myofascial pain, chronic muscle tightness, and chronic pain.
Evelyn's unique lens and holistic approach allow her to treat any health concerns for any age. Whether it is with Osteopathy or Athletic Therapy using GTT, she will develop a client-focused treatment plan. She is passionate about helping her clients feel their best and achieve their goals.